Think of Liverpool and immediately the picture of one of the world's famous football clubs comes to your mind. But, the city is not just about the football club, various other key elements make this city popular around the globe. It was during the 18th century that this small town turned into one of the world's leading port cities.
The city has various impressive historical buildings, gardens & parks, recreational facilities, and museums. So, if you have plans to visit this beautiful British city, then you can explore a long list of attractions. Here are some of the best attractions in Liverpool.
The Beatles
Liverpool is the birthplace of the world-renowned band – The Beatles. Make sure you become a part of one of the tours. It includes The Beatles Story in Albert Dock and stories related to Cavern Club where the band made their debut way back in 1961. You will surely cherish a visit to The Beatles Shop (20 Forthlin Road) former home of Sir Paul McCartney. This is the home where the band wrote and rehearsed most of their early songs.
Your visit to West Derby will give you a chance to witness John Lennon's childhood home at 251 Menlove Avenue. Cavern Club on Mathew Street is the place where The Beatles played around 300 times and this club is quite popular amongst the locals and the tourists alike. If you are lucky, you can become a part of International Beatleweek, it is an event where both bands and fans come from over 40 nations. You also get to become a part of various exhibitions, memorabilia sales, sightseeing, and video shows.
Albert Dock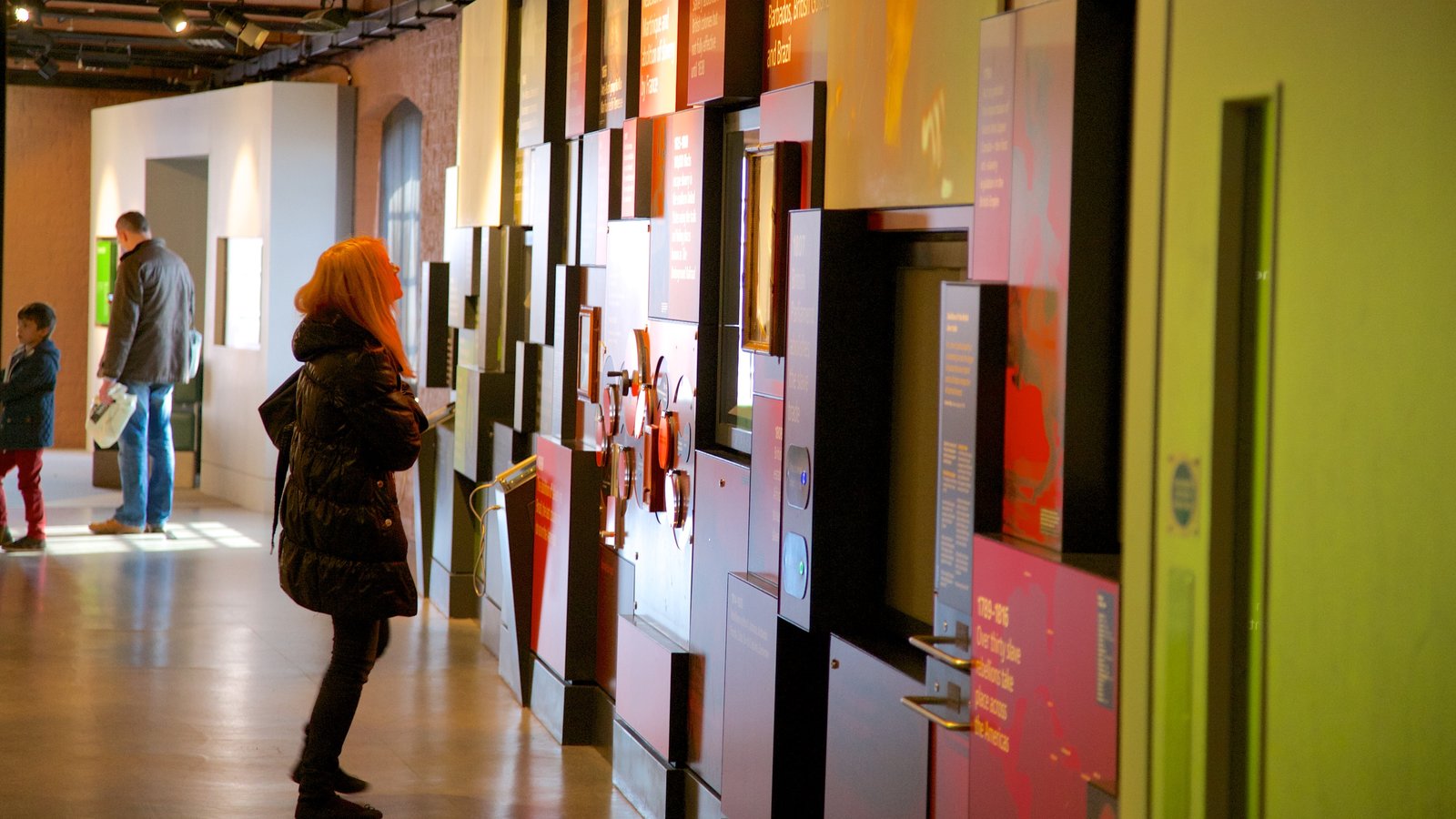 It is a World Heritage Site waterfront and this is where you get to see a wide collection of Grade I listed buildings. This is a popular dock where tobacco, sugar, and cotton was once unloaded. At Albert Dock, you also get to see some of the popular tourist attractions including – The Beatles Story Museum, The International Slavery Museum, and Border Force National Museum. Here, you can also check out various bars, restaurants including – Spice Lounge, Rubens Coffee Shop, The Smugglers Cove, and Gusto and there is an extension of London's Tate Gallery as well.
If you are looking for something different then you can go for classic British fare and Docklands fish and Chips, unwind with your friends & family members at Ziferblat, and enjoy pancakes at La Crepe Rit. There are two on-site hotels, Premier Inn & Holiday Inn Express, having gift shops.
Merseyside Maritime Museum
At this museum, you get to explore some of the exciting exhibitions of all those emigrants who left Britain through Mersey between 1830 and 1930. This is a perfect place to explore and uncover how the world's famous port developed. The nautical history of Liverpool is brought to life with an extensive collection of boats, uniforms, ship models, paintings, and shipwrecked objects.
One of the main highlights of the museum is its Life at Sea display, where you will be narrated the stories of the merchant navy. You get to learn more about what role Liverpool played during the Battle of Atlantic (World War II). You also get once in a lifetime opportunity to immerse yourself in the maritime archives of the museum.
If you are visiting this museum with your kids, then they will surely love the variety of exhibits, free events, and trails. Enjoy scrumptious food on the 4th floor while enjoying the stunning views of Albert Dock. A nearby shop caters to all your nautical-themed souvenir needs.
St George's Hall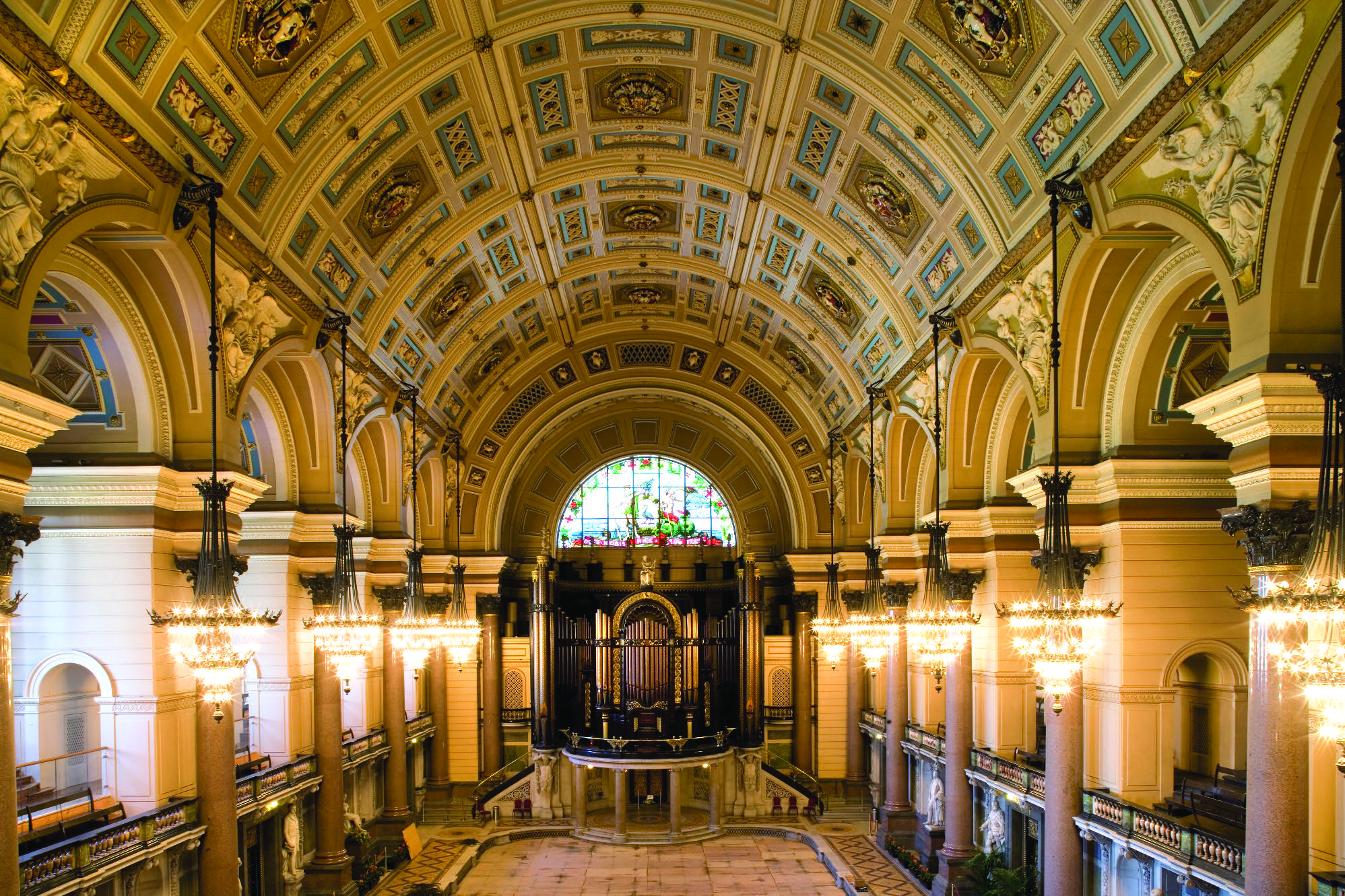 It is one of the magnificent neo-classical buildings in the world and it is also Grade I listed building. With a tunnel-vaulted ceiling and a height of 169 ft., here you get to see one of the biggest arches in the world. One of the main attractions of St George's Hall is its concert organ with 7,000 pipes. And you also get to explore the cells used by the prisoners awaiting their trial. The hall also has the unique ventilation system designed by Dr David Boswell Reid and when you are done exploring the wonders of the hall, you can have a relaxing time at St George's Hall Café. The beautiful St John's Garden has some of the striking statues of prominent Liverpudlians.
Walker Art Gallery
Designed by both Cornelius Sherlock and H.H. Vale, it is undoubtedly one of the outstanding art galleries in Europe. Here, you will explore some of the finest masterpieces from the Renaissance period, extensive collections of Victorian & Pre-Raphaelite art across the nation. The best part is the location of this gallery i.e. neighbouring St George's Hall.
For more than 100 years, the art gallery has witnessed some of the striking art collection and significant works of Liverpool have been on display for nearly two centuries. You also get a chance to see a nice collection of contemporary art from some of the renowned artists like Bridget Riley and David Hockney.
Museum of Liverpool
This is the world's first museum dedicated to the regional history of a city. You get to know more about Liverpool and its people and also reflects the global significance of the city. Go on and get up close to the stage where Paul McCartney and John Lennon first met, indulge in the city's creative & sporting history and enjoy 360-degree films about Everton FC and Liverpool FC.
Eco-Wheel
Once you are on the Eco-Wheel, you get to enjoy the panoramic views of the beautiful Liverpool City. Standing tall at 60m, Eco-Wheel has 42 enclosed air-conditioned capsules, leather interiors, and DVD player, above all, you also have the option of champagne. Ride time for three revolutions is 10 to 12 minutes. There is full disabled access with a  convenience of ramps and wide extra doors on two capsules in order to accommodate special needs.